We are passionate about Luxury Brands
OUR GOLD IS TO
HELP YOU REACH
EXCELLENCE.
We believe in the power of
GREAT IDEAS
Our Secret
EXPERIENCE
& EMOTION
Agency specialized in the Luxury sector,
Premium and High End.
«We work for the relevance of prestigious brands».
«Strategic and innovative solutions to succeed.»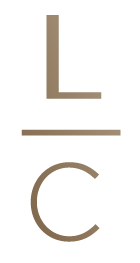 «New values of excellence and quality for new generations.»
Partners in the new era of digital luxury.
Luxury Consulting is a strategic partner of its clients in the luxury market.
We understand the Luxury market and we adapt to the new era and the market by offering 360º solutions in Consulting, Strategy & Digitalization, Communication & Events, International and Institutional Relations and Training.
"LUXURY IS THE DREAM THAT EMBELLISHES THE SCENERY OF LIFE, PERFECTION MADE OBJECT BY THE WORK OF HUMAN INGENUITY."